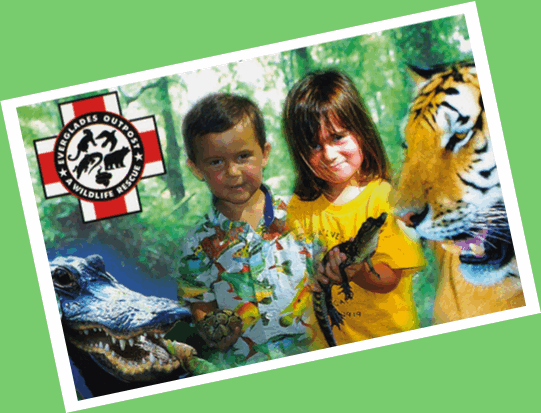 Wildlife Shows
We do shows about the Florida wildlife, including non-venomous snakes, and alligator feeding. We also provide educational opportunities, including field experience trips, for school groups and civic groups. We also give guided tours during which you can meet the animals we have rescued and learn about their individual stories.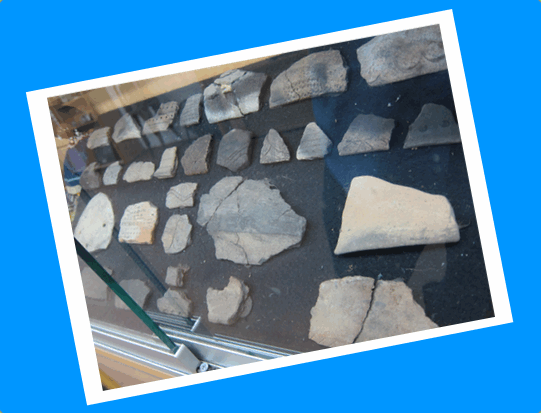 Everglades Archeology & History
Visit our on-site Everglades history and archeology exhibition. It includes local historic artifacts, including fossils, Indian tools, historic canoes used by early Everglades pioneers, and historic products made from alligator skin such as bags, shoes and others that are illegal to make today. You also have the unique chance of joining a guided dig for archeological artifacts in our on-site mound aggregated from local archeological excavation projects. Please call for appointments: 305-247-8000
Our location
We're less than an hour's drive from Miami.
Everglades Outpost
Wildlife Rescue
35601 SW 192 Ave
Homestead, FL 33034
Phone: 305-247-8000
Email: info AT evergladesoutpost.org
Hours
On Mondays through Thursdays, we are open by appointment only (includes a guided tour; bookable via this website). We are open for walk-ins on Friday, Saturday, and Sunday from 10 am -5 pm.
(If Google shows different business hours please know that the above are the correct ones)
Membership fees
One-day membership: $20 (adults), $15 (children), 5 and under free.
Groups of more than 15 receive a free guided tour and wildlife show. Call ahead for appointment. Only available to full-paying adults and not for Groupon or other discount vouchers.
Family membership ($100): includes a one-time complimentary meet-and-greet tour (by appointment only), unlimited entrance to the park valid for a year (from date of purchase) for 2 adults and up to 4 children/grandchildren. Visitors who purchase the family membership have the option of purchasing up to 4 guest passes for an additional amount of $12.00 per guest pass.
Shows: Snakes (non-ven0mous), Alligator Feeding (call about show times)
Download an informational one-pager about the Outpost.